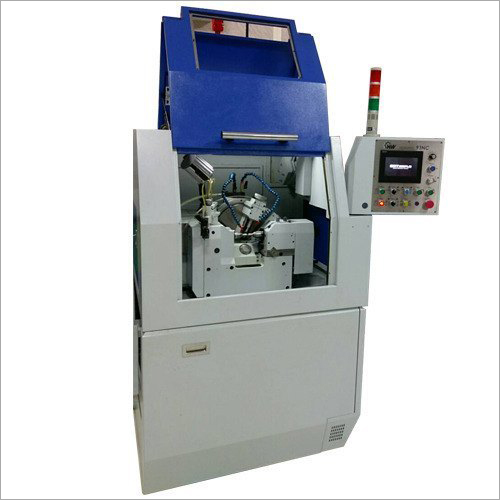 CNC Gear Hobbing Machine Price And Quantity
100 Piece

50.00 - 500.00 INR/Piece
CNC Gear Hobbing Machine Trade Information
1000 Piece Per Day

2-5 Days
Product Description
CNC Gear Hobbing Machine is a fully automated industrial machining unit that is commonly used for the manufacturing of gears and spline shafts. It is capable to perform machining in horizontal as well as vertical orientations. The smart and intelligent microprocessor based control panel of this unit makes it easier to operate this machine. The offered CNC Gear Hobbing Machine has sturdy structural frame and mechanical components that result in high robustness and rigidity.
Technical Specification
| | |
| --- | --- |
| Material | Mild Steel |
| Automation Grade | Automatic |
| Layout | Horizontal, Vertical |
| Table Hole | Standard |
| Country of Origin | Made in India |
| Corrosion Resistant | yes |
FAQs:
Q: What is a gear hobbing machine?
A: A gear hobbing machine is a specialized machine tool used for cutting gears. It utilizes a rotating cutting tool called a hob to create teeth on cylindrical or helical gears. This process is known as gear hobbing.
Q: What types of gears can be produced with a gear hobbing machine?
A: A gear hobbing machine is capable of producing a wide range of gears, including spur gears, helical gears, worm gears, spline shafts, and more. The machine's versatility allows for the production of gears with different tooth profiles and configurations.
Q: How does a gear hobbing machine work?
A: In a gear hobbing machine, the workpiece (usually a gear blank) and the hob are set up on their respective spindles. The hob rotates while the workpiece is slowly fed towards it. As the hob and workpiece engage, the hob's cutting edges gradually remove material, forming gear teeth.
Q: What are the advantages of using a gear hobbing machine?
A: Gear hobbing machines offer several advantages, including high precision, excellent surface finish, and the ability to produce a wide range of gear types. They are also suitable for high-volume production, making them cost-effective for manufacturers.
Q: What factors should be considered when selecting a gear hobbing machine?
A: When choosing a gear hobbing machine, important factors to consider include the required gear specifications (such as module, pitch, and number of teeth), machine capacity, cutting speed, accuracy, reliability, ease of setup and operation, and maintenance requirements.
Enter Buying Requirement Details